How to Invite Your Team
Roadmap works best when your whole team is invited to submit feedback, collaborate, and understand the future direction of your product(s).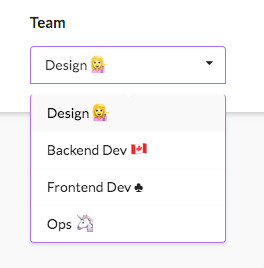 User Roles & Permissions
In Roadmap users are either Admins, Managers, or Members.
Admins and Managers can do everything, except Managers cannot adjust edit billing details or other users' permissions.
Members are free and unlimited to invite. Members are typically teammates from sales, support, marketing, etc. Members can submit feedback, add subscribers to existing ideas or stories, search, 👍 , 👏 and leave comments. They are 'view-only' when it comes to making changes to ideas or the roadmap.
How to Add Your Team
If you're an admin, you can invite new users by using the dropdown menu in the top right corner and selecting Account –> People.
We can also invite your team members for you in bulk. Get in touch if you'd like us to bulk import your team.