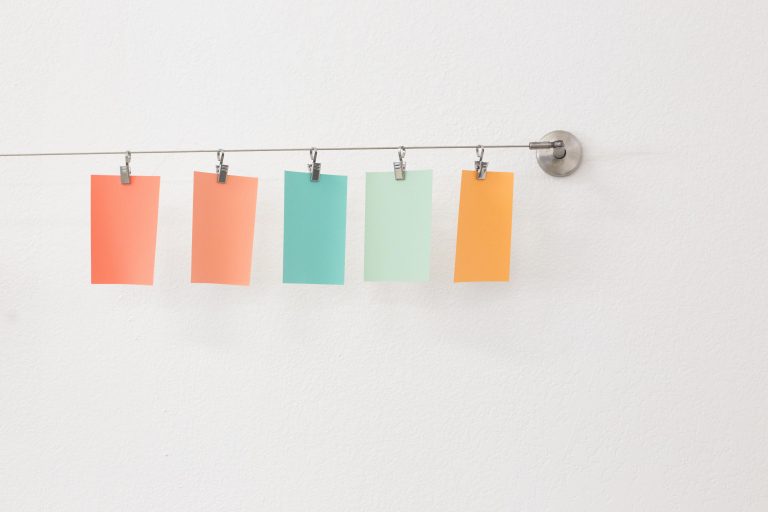 Using a public product roadmap increases customer retention because it's one of the most effective strategies to share your vision for the future of your product. The longer a customer uses a product and the more familiar they become, it's more likely they'll find what Lincoln Murphy refers to as a success gap – the functional completion of your product and the customer's desired outcome.
A [hypothetically] perfect product can have success gaps. For example, just because you have an amazing CRM you won't necessarily close more deals or just because your have the best Applicant Tracking System it doesn't mean you'll make great hires. Success gaps are what drive customer success teams to advocate for product development and to fill those gaps with continued training, engaging content, and thought leadership. Even successful customers or 'power users' will find creative ways to push the boundaries of your product. They'll use your product to solve problems you didn't expect, improve their workflows, and integrate their processes. Anticipate problems customers will encounter as their product experience evolves and empower customer success to create value by advocating for solutions to those problems.
Public Product Roadmap =
A public product roadmap helps customers see your plans for addressing their success gaps and helps them make more informed decisions about future desired outcomes. Public roadmaps create joy because they give customers the chance to be part of something inclusive, while aligning themselves with your vision of the future. When customers align themselves with the direction of your product, product updates become an important part of how they define their success.
Most product updates are communicated around a release schedule. That means important updates aren't necessarily sent when customers are ready to learn about recent updates or features that are coming soon. Yours truly was head over heels when Intercom released their latest messenger update. However, when I had an inbox of 50+ unread conversations to answer I couldn't drop what I was doing and start customizing my new messenger settings.
Sending in-app notifications or email updates to customers is important but in addition to engaging reactively with product updates customers should also have an outlet to engage proactively, on their schedule. A public product roadmap is a resource customer success teams can share with customers so they can proactively understand the happenings with your product.
No Public Product Roadmap =
Without a public product roadmap customers are either left in the dark or tasked with piecing together understanding from various resources like notifications, FAQ articles, or blog posts. A public roadmap takes solving this paint point a step further by also sharing what you're working on next. Fear of the unknown is an important pain point to understand because it disproportionately impacts what I call "the silent majority" – the bulk of successful customers who love and use your product but aren't likely to speak out when they encounter an issue. The biggest example of this is when an organization experiences change such as moving to a new system of record or changing a process.
While you assume your successful customers will try to find ways to evolve alongside your product, they also consider themselves knowledgeable enough about your product to understand their own success gaps during a period of change.
For example, if your product is part of a sales enablement stack and your customer is moving to Salesforce as their CRM, they might start considering alternative products if they don't see a Salesforce integration in your app. Totango, one of the biggest thought leaders and products helping SaaS companies reduce churn, calls this process flirting with the competition. Check out this post to learn more from Totango on sharing a public product roadmap with your customers.
The risk in not having a public product roadmap is radio silence about these types of changes until it's too late. If your product team is already working on a Salesforce integration, a public product roadmap increases retention by proactively communicating to customers that they can consider this future update alongside their desired outcomes.
Public Product Roadmaps Close Feedback Loop for Customer Success
Without a public product roadmap the best case scenario in this example would be if the customer reaches out to customer support or their customer success manager to ask if there is an integration in the works or to see what their options are for requesting one. Customer success managers should know (hopefully!) what's in the product pipeline, but they'll still have to communicate back to the customer that your team is working on the update. Once the update goes live, they'll need to reach back out to them again with the update. If the project takes longer or if there are changes along the way, they may need to reach out in between to keep the customer reassured of progress or offer workarounds in the interim.
These types of interactions don't create strategic value for your customers even though they take up a lot of time and energy from your customer success team. Feature requests and status updates turn your CSM's into spokespeople for the product team, relaying information back and forth, and probably causing friction with the product team in the process.
Transparency about the direction of your product allows customers to create alignment with future versions of your product and manage organizational change over time without the logistics of managing requests and updates on a 1:1 basis.
Check out these 3 tips for creating public product roadmaps users love.